History of HDM
There have been seven previous installments of Hockey Day Minnesota. The first two were held primarily in Baudette Bay up in Lake of the Woods. The only games that do not get played at the host site are the University of Minnesota and Minnesota Wild games (they get played in Mariucci Arena and Xcel Energy Center respectively). Only once in the previous seven years has a site been relocated due to weather. In 2012, games were moved from Lake Minnetonka to the Pagel Activity Center in Minnetonka due to unusually warm temperatures that week, making ice conditions unsafe. The event has been broadcast on Fox Sports North every year with 12+ hours of coverage each day.
Below is the list of the host sites for Hockey Day Minnesota, and clicking on the year will get you a video recap of that particular year.
2007
,
2008
: Baudette Bay (Lake of the Woods H.S.)
2009
: Phalen Park (St. Paul Johnson H.S.)
2010
: Hermantown
2011
: Moorhead
2012
: Lake Minnetonka/Excelsior (Minnetonka H.S.)
2013
: Grand Rapids
Host City
Handke Pit-Elk River
Bruce Schmidt
On March 14, 2013, it was announced that The Handke Pit in Elk River would play host to the eighth annual Hockey Day Minnesota. Located about 45 minutes from the Xcel Energy Center, Handke Pit is one of the more iconic places for youth hockey players to skate in Minnesota. It has hosted thousands of players since its dedication in 1925, and has become one of the more iconic settings for Hockey Day Minnesota. The location was formed by glaciers, thus giving it the 'pit' moniker. It is now on the National Register of Historic Sites and will be set up to seat about 2,000 fans.
Matchups
Boys H.S.-Rochester Lourdes (3-11-1) vs Cloquet/Esko/Carlton (5-10-2)
10:15 AM-Handke Pit
Players to Watch:
RL
-F
Montana Streit
(5 G, 10A).
C-E-C
-F
James Newgren
(9 G, 8 A), D
Ryan Lind
(4 G, 11 A).
Preview:
Neither team has gotten off to a good start this season, especially Lourdes who represented Class 1AA at the State Tournament last year. C-E-C is coming off a crushing 5-4 OT loss to a strong Grand Rapids team on Tuesday and followed that up with a 1-1 tie Thursday night against Duluth Denham. Lourdes enters the game coming off a 4-3 win Monday, and looks to build a modest two game winning streak on Hockey Day.
Boys H.S.-Stillwater (9-7-0) vs #8 Elk River (10-3-0)
1:00 PM-Handke Pit
Players to Watch:
SHS
-F
John Heddle
(13 G, 7 A), D
Mitch Reineke
(3 G, 13 A).
ER
-F
Jake Jaremko
(12 G, 21 A)
Preview:
The host Elks enter the contest as the eighth ranked team in Class AA. They are hoping to make their first state tournament appearance since 2005. Standing in their way on Saturday will be a Stillwater team that did not get off to a good start in the Gordie Roberts (head coach) era with a 10-15-2 record last year, but have rebounded nicely this year. With the players mentioned above taking part in this contest, this one should not disappoint in the goal scoring column. Its worth noting that host teams are 5-2 on Hockey Day Minnesota.
Girls H.S.-Anoka (7-11-1) vs Elk River (11-5-3)
4:00 PM -Handke Pit
(can be seen televised at 11:00 PM on tape delay)
Players to Watch:
AHS
-F
Blair Parent
(12 G, 12 A).
ER
-F
Abby Canton
(8 G, 12 A), G
Michaela Gould
(7-0-2, 0.86 GAA-2nd in MN, .956 SV%-2nd in MN)
Preview:
Once again its the host team with the strong squad, as Elk River enters the game on a five game unbeaten streak (4-0-1). Anoka has been playing good hockey as of late winning five of their previous eight games, including a four game winning streak at the end of December. The two teams previously played back on November 12th with Anoka edging Elk River 2-1 in overtime.
College Hockey-Ohio State (11-6-1) vs #1 Minnesota (14-2-3)
5:00 PM-Mariucci Arena
Preview:
The high flying Gophers enter their weekend series versus their new Big Ten conference opponent, as the near unanimous (48 out of 50 votes) number one team in the country. In their all time series vs the Buckeyes, the Gophers are 12-0-1 and are currently on a five game winning streak. The only negative that will most likely come out of this matchup is that the Saturday matchup on Hockey Day will not be the Hockey City Classic at TCF Bank Stadium. The Hockey City Classic at "the Bank" will be held tonight at 8 PM instead.
NHL-Dallas (21-19-7) vs Minnesota (26-19-5)
8:00 PM-Xcel Energy Center
Preview: It would be cool if the Stars busted out a jersey from the North Stars era for this game, but since the franchise hardly acknowledges their existence before 1993 anymore, don't bet on it. The Wild and Stars enter this game headed in opposite directions. Minnesota has won six of their past eight games as they try to hold their ground in the eighth and final playoff spot in the West. Meanwhile, the Stars have lost eight of their past ten and are slowly slipping out of the playoff race after giving Minnesota a run for that eighth spot. This will only be the second meeting of the year for the new divisional foes, as Minnesota won 5-1 over Dallas at Xcel Energy Center back on October 12.
State of Hockey Legacy Award Winner
Lou Nanne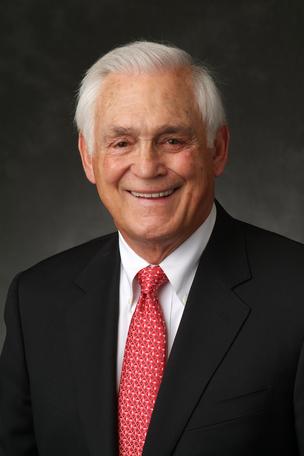 If there has been a constant face of Minnesota Hockey in the past 50 years, its been Lou Nanne. He played 10 seasons for the North Stars from 1968-1978. Immediately following his retirement in 1978, Nanne took over as the North Stars General Manager. Under his watch, the team enjoyed the best stretch of play in the franchise's 26 years in Minnesota, as they made it to the playoffs seven consecutive seasons (1980-86). Since retiring from the Stars in 1987, Nanne has continued to be the face of the Minnesota Boys State High School Hockey Tournament, serving as color commentator and will reprise his role again in 2014. It will mark his 50th tournament behind the mic for the event. Nanne can be heard throughout the year doing weekly segments on KFAN and 1500 ESPN.
Previous winners of the State of Hockey Legacy Award are Lou Cotroneo, Neal Broten, and Glen Sonmor.
Broadcast Information
All games will be televised on Fox Sports North, with coverage beginning at 9:00 AM. For those wishing to view the game, but do not live in the Minnesota area, all games will be televised on Fox Sports 2 and will be streamed on Fox Sports GO. This is the first time in the history of Hockey Day Minnesota that the event will be broadcast on a national level. To find FS North on your TV, click
here
to see the listings.
Follow Giles on Twitter throughout Hockey Day
@gilesferrell