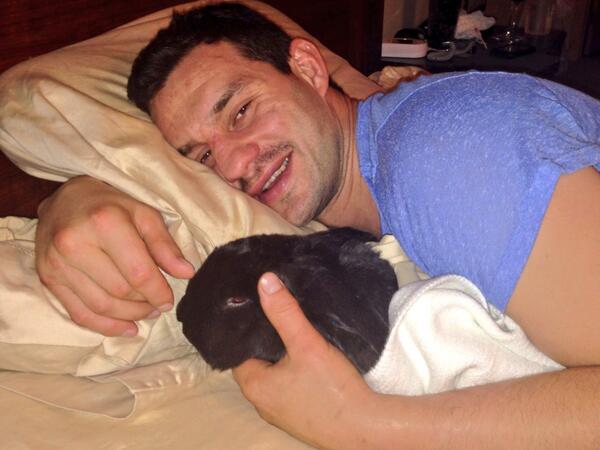 Hoppy is relocating once again. Photo: Zenon Konopka
551 days. 73 games. 16 fights. 1 goal.
After all of this, Zenon Konopka's Minnesota Wild tenure officially came to an end today when he was claimed off waivers by the Buffalo Sabres. Konopka had been a staple on the Wild's fourth line the past year and a half by winning faceoffs, fighting the opponents tough guy, creating signature wines, and giving us many lovable photos of Hoppy (his rabbit).
We will miss both Zenon and Hoppy here in the State of Hockey.