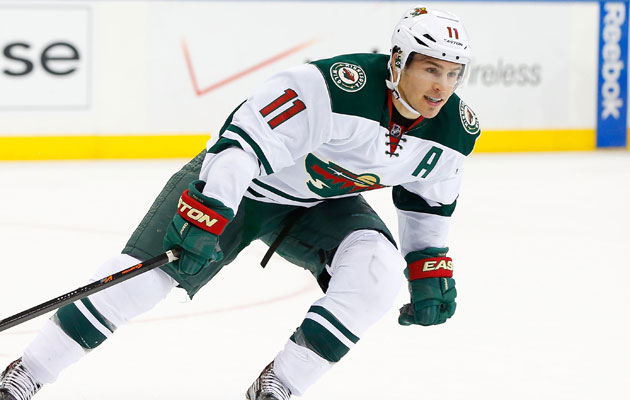 Photo: Getty Images
A look back at
Captain America's
season.
Stats
Minnesota (NHL): Regular Season-67 GP, 29 G, 27 A, 56 P, 30 PIM, 245 SOG
Playoffs-13 GP, 4 G, 10 A, 14 P, 6 PIM, 49 SOG
Review
After his first season in Minnesota in which Parise himself called "disappointing", he came into the year looking to have a nice rebound. Had Parise not suffered a foot injury in mid December, causing him to miss nearly a month, it was possible he finishes the season with at least 35 goals. But he finished just short of the 30 goal mark, and finished second on the team in goals and points to Jason Pominville. Being the great power play player he is, Parise paced the team in PP points (20) despite missing the 15 games. In the postseason, Parise paced the team in assists and points, and scored the go ahead goal in Game Six against Colorado to send the series back to Denver. During the Olympics, Parise served as Captain for Team USA but was only able to score one goal in the Team's six games.
Highlights
Status for 2014-15
Like Ryan Suter, Parise is still under contract for the next 11 seasons with a cap hit of $7,538,462 in each season. His deal also comes with a full no movement and no trade clause. He projects to open next season on the Wild's top line alongside Jason Pominville and Mikael Granlund.
Follow Giles on Twitter
@gilesferrell